PLACEMENT CELL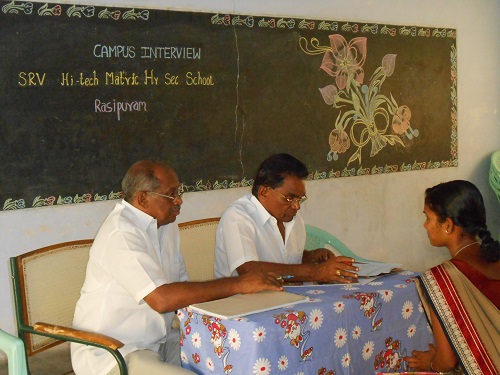 Placement Cell is an integral part of the institution. The institute has provided complete infrastructure for effective functioning of the cell. The various activities, which are being undertaken regularly, are placement of the students, Entrepreneurship awareness and developmental programmes, Personality enhancement programmes etc.
The College has produced a galaxy of talented women who have adorned high positions in this profession and in public life. Quite a large number of our former students have distinguished themselves as professors / directors / lecturers / coaches of various Institutions / colleges / universities and in police departments in various capacities. In addition to campus placements the placement Cell section organizes programs like mock interviews, group discussions, case studies, etc.
Placement Committee
| Headed By | Mrs. J. V. Sasireka, Principal - In-Charge |
| --- | --- |
| Staff in-charge | Dr. M. Uma Kamalavathi, Assistant Professor |
Placement Cell Activities
Interacting with different head of the institutions for placement of the students
Display of advertisement regarding employment opportunities on the college notice board
Providing list of pass outs to different institutions on request
Providing all the facilities required for conducting campus interviews in the Institution etc.